Probably the most integral area to showcase the best of your art! For generations now, dcor specialists have recommended a hand-made, hand-knotted Oriental carpet under the coffee table. This rug has to be one of the finest in your collection where you formally welcome your guests.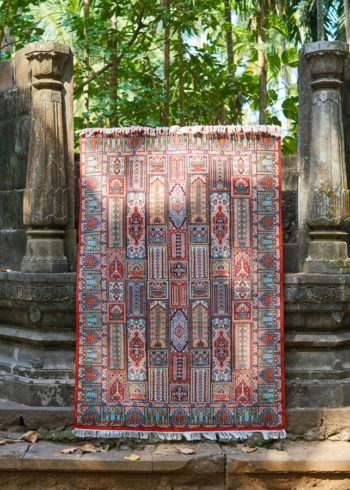 We have an almost never-ending collection of the finest and most dazzling range of Oriental carpets in traditional, floral designs and motifs along with Geometric, Tribal patterns in wool and of course the most amazing masterpieces in pure silk. Select from Persian designs like Sarouk, Afshar, Aredbill, Mashad or exquisite Indo-Kashmir motifs such as the Shalimar Garden or the unique Lotus Kashan.
Besides the Oriental styles we also have a large range of Tribal motifs in sizes such as 6 by 4 or 7 by 5 that are ideal placements under the coffee table. Select your Tribal rug from our Caravan collection in designs such as the Baluch motif Axtre, or the rare Kazak design of Star-burst or the intricate Bayt design that will certainly add splendor to your dcor.
Not satisfied? Then how about becoming a rug designer and choosing the size, colors, design and even shape (yes shape too!) for your home? We have made it very easy; just click here to know more about our exclusive
OUR CONTACT DETAILS
Kashmir Oriental Carpet Enterprises