A Dining room rug or a carpet would complete the perfect picture of your beautifully designed dining room. We have a fabulous range of exquisite dining room carpets and rugs in a wide range of colors, designs, sizes and qualities.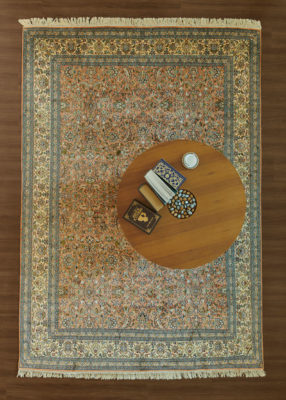 Choose from traditional Oriental floral designs or a contemporary, tribal rug or how about a floral design, without any center medallion from our specialized custom-ordered Jhelum collection?
Remember, a dining room is always going to feel incomplete without a hand-made, hand-knotted carpet or a rug just explore our wide selection and choose a masterpiece that you will enjoy for years to come.
Do you have a round, oval or an octagonal dining table then why not go for the same shaped carpet or a rug? Yes, we now offer customized solutions too select the shape, size, colors and design and we will custom-make your special carpet or a rug completely hand-made, hand-knotted in any material that you want wool, wool/silk or in pure silk.
OUR CONTACT DETAILS
Kashmir Oriental Carpet Enterprises