Welcome to Carpets of Kashmir!

We are 3rd generation creators of exquisite hand-made and hand knotted oriental carpets and rugs.
Our Mumbai base showroom at World Trade Centre is stocked with 500+ carpets and rugs; from which our domestic and international clients acquire their art pieces.
In addition to the ready in stock oriental carpets and rugs, we offer complete services for crafting custom made carpets as per the choice our customers.
The carpets and rugs are offered in wide range of sizes, colours, designs and even shapes!
You may select from the material from which the carpet is made: pure silk, silk-wool blend or pure Merino wool.
The bespoke interiors where the carpets are placed: living room, bedroom, under the coffee table and even as wall hangings.
"Carpets of Kashmir is a one stop solution provider for all your oriental carpets and rugs with world wide shipping"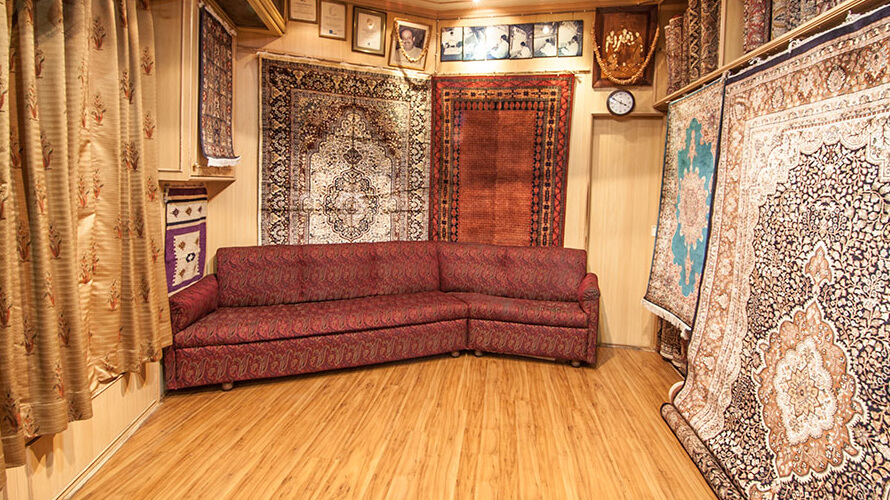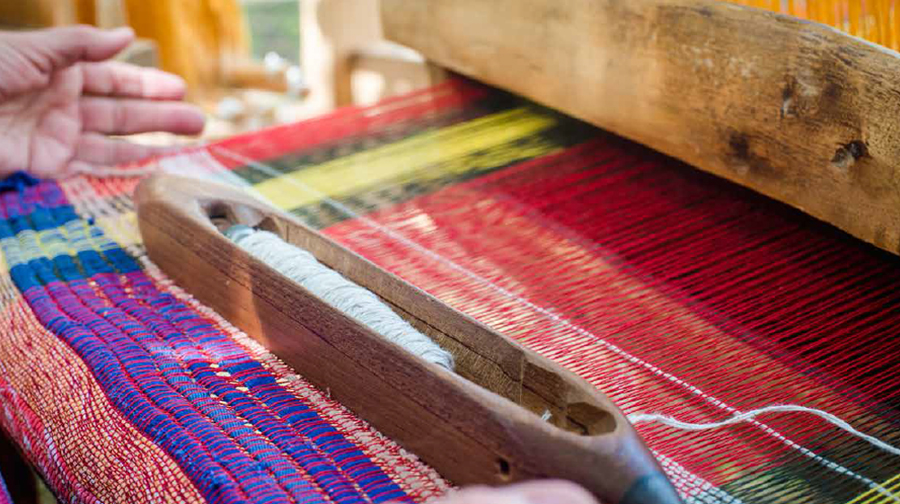 Culmination of artistic magnificence date back to the period of hazrat mir syed ali hamdani (R.A.) 1341-1385 A.D. The famous sufi saint of Persia who came to enlighten Kashmir with his spiritual guidance and brought along highly skilled artisans through the silk trade route and laid base for the cottage industries in Kashmir valley.
The skill of carpet weaving has been handed down by fathers to their sons, who built upon those skills and in turn handed them down to their offspring as a closely guarded family secret.
"We have been the forerunners in the field of providing impeccable oriental designs for past three decades"
The Kashmir carpet, a piece of art par excellence representing the beauty of imagination, ingenuity and perfection among the highest level of art ever attained by mankind; is the finest and the most exquisite form of artistic expression.
Kashmir Oriental Carpet Enterprises, is a privately held, third-generation firm headquartered in Mumbai, India since the last 35 years. We are dedicated to creating a breathtaking range of hand-made, hand knotted carpets in uniquely quaint motifs & designs in diverse qualities and types that are appreciated and treasured by art connoisseurs the world over.
"500+ oriental hand-made and hand knotted carpets and rugs at our Mumbai, India showroom since the last 35 years"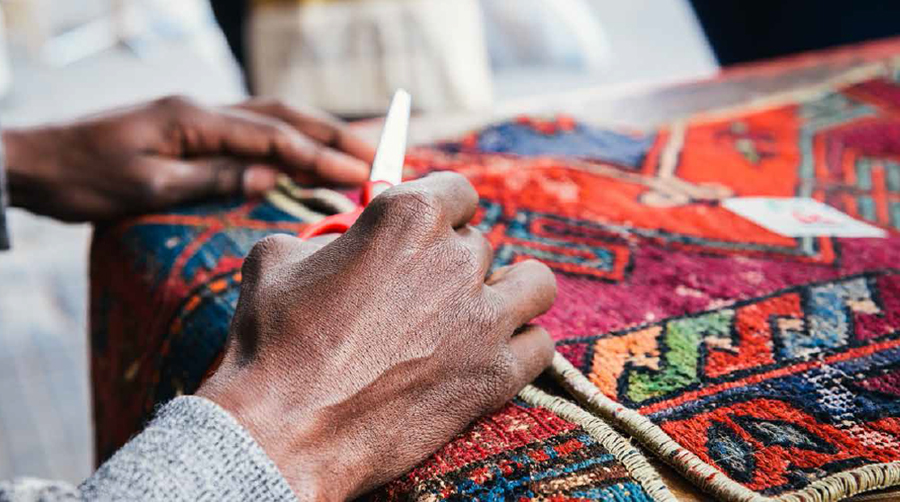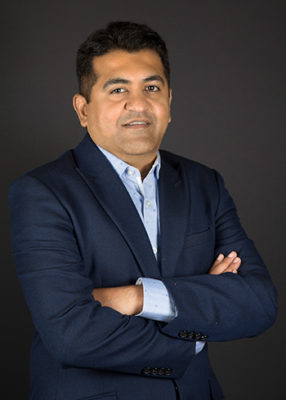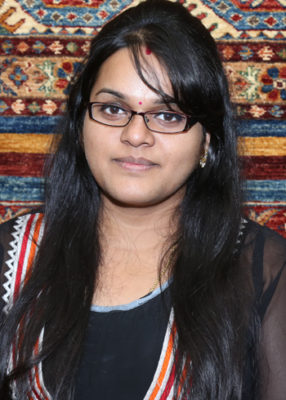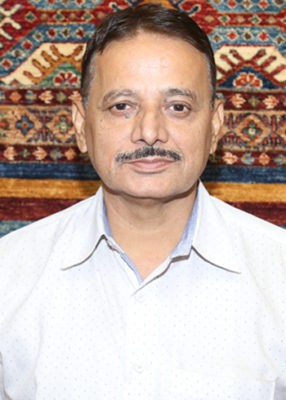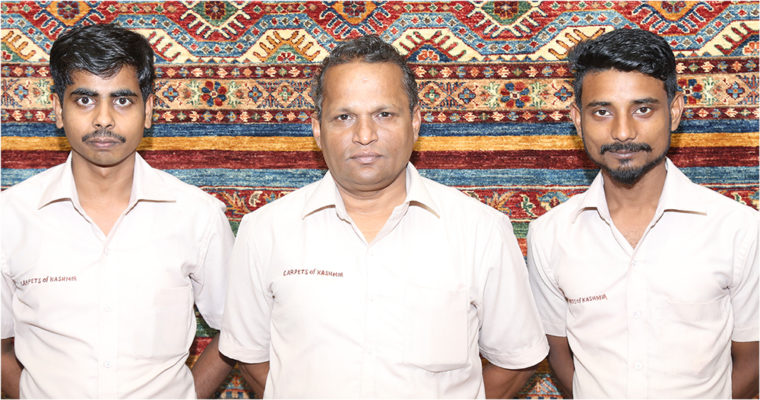 A major component is the professional senior management and a dedicated team of national award-winning artists and weavers who possess in-depth knowledge and understanding of both markets and individual customers. Strong focus on product competence, constant innovativeness and world-class service standards are also important factors in the Company's successful development. A constant objective to improvise and consistently produce awe-inspiring designs and motifs combined with a superb blend of the highest quality of hand-picked fibers that go on to create eternal masterpieces enhance the strong image of our products and the Company.
GALLERY
Our Carpets & Rugs Showroom at The World Trade Centre; Mumbai