One of the most popular ranges of carpets & rugs for the Bedroom or in front of the Foyer are available with us in one of the largest selection of colors, designs and qualities. Right from 5×3 & 6×4 size up to 12×9 (for large Master Bedrooms), we have it all in traditional Oriental floral designs or Geometric and Tribal motifs in soothing color tones of cornflower blues to neutral beige with old rose or vibrant jewel colors like cornelian red, emerald green or sapphire blue.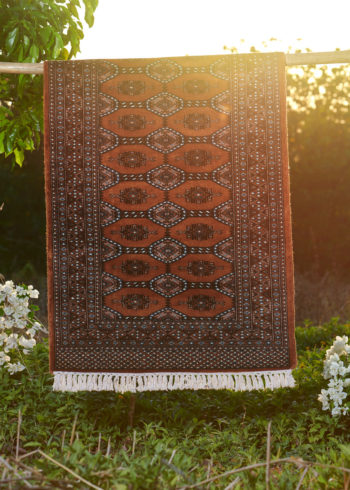 Subtle Oriental patterns like Herat, Ispahan or Tabrez in pure natural silk with the finest workmanship will blend beautifully in low traffic areas like the Bedroom or choose a Tekke Bokhara or Yakub Khani from our superbly different Caravan collection to transport your self to a bygone era!
How about matching pairs on either side of your regal four-poster bed? Though extremely difficult to find pairs in ready inventory, we now offer custom-ordered solutions for our hand-made, hand-knotted carpets & rugs.
OUR CONTACT DETAILS
Kashmir Oriental Carpet Enterprises