Geometrically patterned Kashmir carpets, are decorated with linear elements composed of vertical, horizontal and diagonal lines, and are formed by a repetition of the same motif. The motif of a carpet can be used to determine the particular tribe, or place of origin.
A pattern, whether in nature or art, relies upon three characteristics: a unit, repetition, and a system of organization. Symmetry is a fundamental organizing principle in nature and in culture. The analysis of symmetry allows for understanding the organization of a pattern, and provides a means for determining both invariance and change. By varying relationships within patterns where symmetry is expected, otherwise predictable and repetitive patterns may be transformed into great works of art. These variations in design occur in the two main parts of the rug: The field (or ground and the borders, which frame the interior (the field of the carpet). Designs fall into two different categories: curvilinear and rectilinear.
The most common motif for Kashmir rugs, especially the larger ones, is a large central medallion. Yet, even if two carpets have basically the same design, no two medallions are ever exactly the same. Some experts believe that the medallion designs stems from the very religious nature of the weavers and that their inspiration probably came from the artwork and patterns of domes of palaces and places of worship.

PARROT
Escaping from danger, protection



TREE OF LIFE
Direct Path from Earth to Heaven

DOG
Protection, Trust & Defense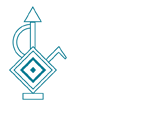 LILY
Purity & Spirituality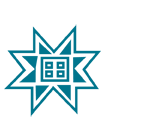 STAR
Spirituality, Good Luck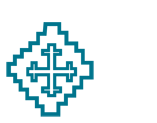 MEANINGS OF COLORS
Our reaction to color is instantaneous and this section is a quick look at general responses based on research & significance of color used in various oriental carpets & rugs.
Colors are complicated. We respond to them on a subconscious and emotional level. The response to a color is often contradictory and varies depending on the culture and the circumstances. When you think of green, you think of green grass and the coming of spring. It is the symbol of ecology, but it also represents wealth and money. A green light gives us the go-ahead. We will never truly understand our reaction to one color or another, but a better understanding of the symbolism behind the color will bring us one step closer.
BLACK
Black is authoritative and powerful
BLUE
An engaging color that expresses exhilaration
BROWN
It is the color of our earth and is associated with all things natural or organic
GOLD
Symbol of good health
GREEN
Color of peace and ecologyl
ORANGE
Fun and flamboyant orange radiates warmth and energy
RED
Encourages action and confidence
WHITE
Evokes purification of thoughts or actions